Local Boiler Engineer Chelmsford
You don't need us to sing the praises of having a gas boiler installed in your home. The Great British weather is mercurial to say the least; one minute you're bathing in the glorious sunshine, the windows of your house ajar as a gentle breeze floats through only to find yourself battening down the hatches and shivering tremulously the very next day.
We combat the weather's capricious tendencies with the use of gas boilers to heat our homes and hot water supply. A fully functioning boiler allows us to complete many of the tasks that we take for granted on a daily basis; tasks such as washing ourselves, our clothes and our crockery as well as keeping ourselves warm and comfortable in our homes.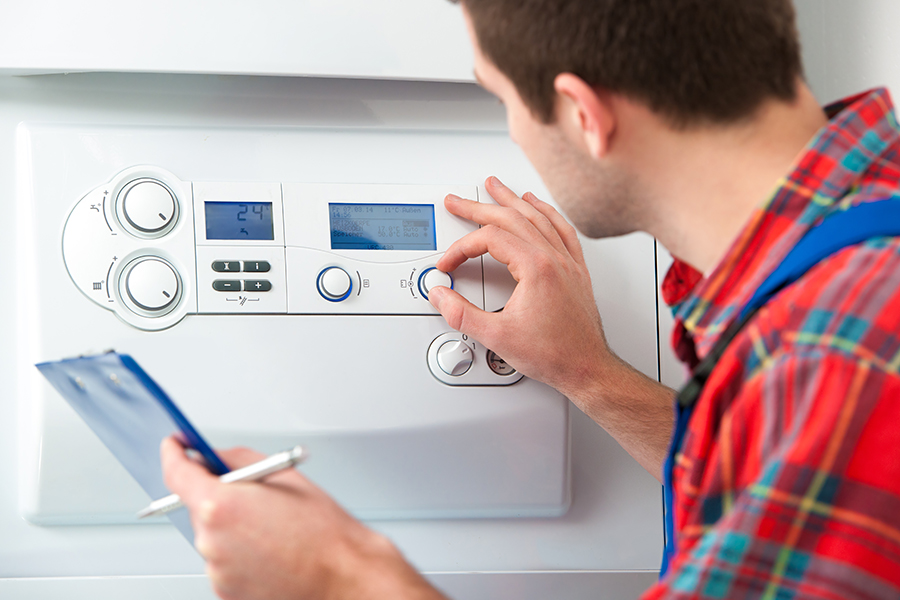 For people who do not have tumble dryers, utilizing the warmth from the radiators is an essential practice when needing to dry damp clothes in times when the weather cannot be relied on to do it for us.
It's for these reasons that when our boilers fail, we find ourselves totally immobilised in our efforts to simply go about our daily lives. Having your boiler serviced can seem onerous, costly and inconvenient but when it comes to boiler servicing, nothing rings truer than the old saying: "prevention is better than cure".
ALK Plumbing and Drainage know that Chelmsford homeowners rely on their boilers every day and we have been offering our boiler repair services in Chelmsford for years.
Why do I need boiler servicing?
Although it ticks away nicely in times of perfect working order, a neglected or poorly maintained boiler can have potentially disastrous consequences. It is a legal requirement for all boilers in the UK to be fitted by gas safe accredited engineers and there's a good reason for this legislation. Boiler pressure levels must be monitored to ensure safe and effective performance and, of course, gas boilers must also be checked for leaks to avoid fatal emissions of carbon monoxide.
A less macabre benefit of servicing your boiler is that it prevents malfunctions and the expense of large scale repairs further down the line.
Perhaps an overlooked function of having a working boiler and subsequently access to readily available hot water is the anti-microbial effect that the heating of water has on killing germs and bacteria thus reducing the risk of illness in your household.
Regularly maintaining your boiler keeps it within its warranty and can extend its lifespan. It can also remove the need for an emergency boiler repair.
At ALK, we can send a fully qualified and highly professional boiler engineer in Chelmsford to come to your home, business, school or office to rectify faults and carry out a boiler service or boiler repair.
Boiler Breakdown Chelmsford
A regular boiler service is the most highly recommended way to avoid a boiler repair, but it's also worth knowing the main issues that can call for boiler repair, or, heaven forbid, an emergency boiler repair in Chelmsford.
Here are a few things that can cause issues with your boiler:
Debris from the boiler system invading the system
Faulty boiler motor
Worn out fan
Protective seals or pressure valves that are damaged
A broken thermocouple - this part affects the pilot light and is more prolific in older boilers.
Sometimes it can be hard to tell if your boiler is failing you until it's too late. Fortunately, there are a few telltale signs that will signal that something is awry:
Unpleasant odour emanating from your boiler
Unusual sounds or loud noises
A leaking system
Higher energy usage
Our experts at ALK can quickly and precisely identify the most common faults when we attend your boiler service in Chelmsford.
If your boiler is exhibiting any of the above behaviour, then get in touch with us today for a free quote.
get a free quote